Rewards: Raise $250 or more for the 2023 Walk shirt!
Participants who raise $250 or more are eligible to receive a 2023 edition Walk shirt. Please note that you must raise the minimum amount before May 29, 2023 to receive your shirt for the week of June 19.*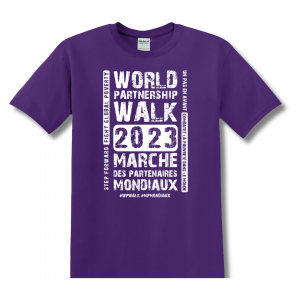 *Note: Toronto and Vancouver participants have until June 24 to fundraise $250, and will be required to pick up their shirt on Walk Day.