Download the Walk mobile app
Share your World Partnership Walk experience with your network and fellow participants from the palm of your hand. With the app, you can update your personal fundraising page, check your progress, send emails, and share social media messages.
Looking for more information? Check out our User Guide!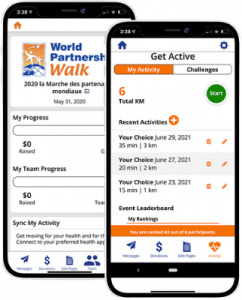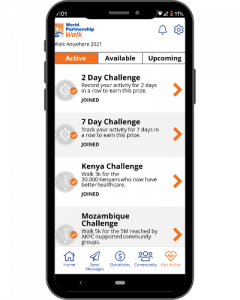 Track your steps and take on challenges
This year we are inviting you to walk at your convenience and location to fight global poverty. Through the app, you can track your steps, take on step challenges, earn achievement badges, and let your friends know about your accomplishments.
Connect and share with Community
Looking to connect with your team and other participants? With the Community feature, you can connect with participants from coast to coast and chat with your teammates. This is a great space to share tips, find support, and encourage your team members or fellow participants!